Even if us astronomy lovers would love to spend all day outside watching the sky, sometimes it is cloudy or cold outside and snuggling with a good book sounds like a much more comfortable option. Books are also great options if you are trying to find a gift for a kid that is obsessed with space.
Books are also still one of the best ways to learn about space and introduce kids to astronomy and space. If you have children that are interested in these subjects, the books in this list will keep sparking their curiosity and get them to make sense of the universe in a way that is easy to understand for their age range.
We have split the list into five age ranges so you can pick books the explain things in a language that is appropriate for the kid's age. Without further ado, let's get to it.
Table of Contents
Space books for preschoolers (Ages 0-3)
Touch the Brightest Star, Christie Matheson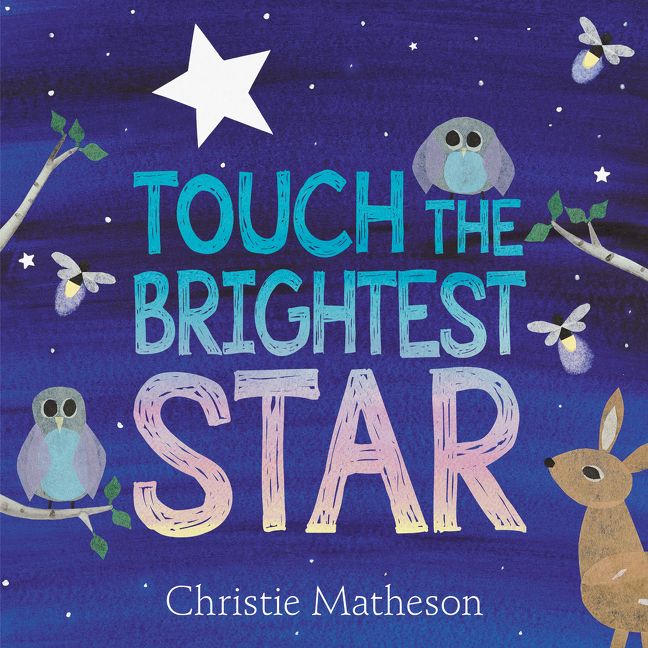 Christie Matheson is a house name when it comes to books for toddlers. The core of her books are the rhymes and interactions they feature. In every page, the kid is asked to perform certain actions like tapping the page, waving goodbye or petting an animal in the book and this has consequences and makes something happen in the following page, making the whole book feel like one full story. The illustrations are made using watercolor techniques that give the background sky some beautiful gradients and while I wish the colors were a little be brighter, the art is cute and should keep kids interested.
Older kids might not find the story interesting enough but it is a great pick for preschoolers.
Hello, World! Solar System, Jill McDonald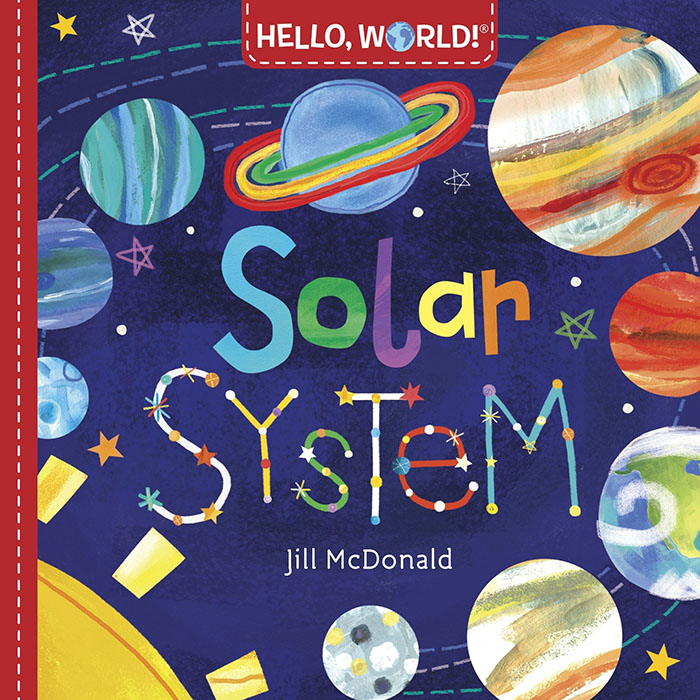 Jill McDonald is a consistently good author of children's books. Her series "Hello, World!" looks to introduce toddlers and babies to concepts of the world around them and Solar System is one of the best ones. The artwork is bright and the shapes are interesting while remaining simple. The kids will find very engaging and fun. They will learn about the planet we live in, the sun and the other planets around it. The other books in the series are also good, but staying in the theme of space books, we can also recommend Hello World!, Moon Landing.
ABC's of Space, Chris Ferrie and Julia Kregenow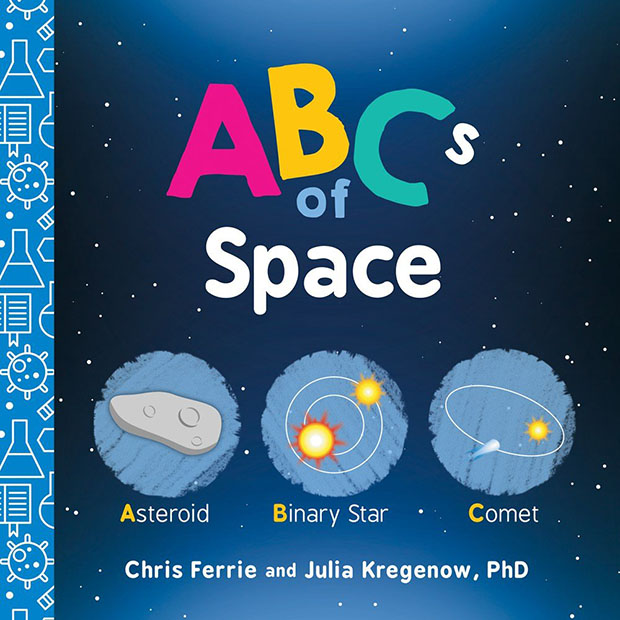 The "ABC's of" is a series of books written by experts and scientists hat introduce kids to concepts of a certain subject in alphabetical order so they are learning three different things at once: the alphabet, the concept, and some more general information. The art of the book is sharp, vibrant and cartoony. While on the outside it looks like these are very simple books, they are actually very engaging for children.
The ABC's of Space is also sold in a pack with other three ABC's books on math, physics, and science.
Selections for ages 3-6
Here We Are: Notes for Living on Planet Earth, Oliver Jeffers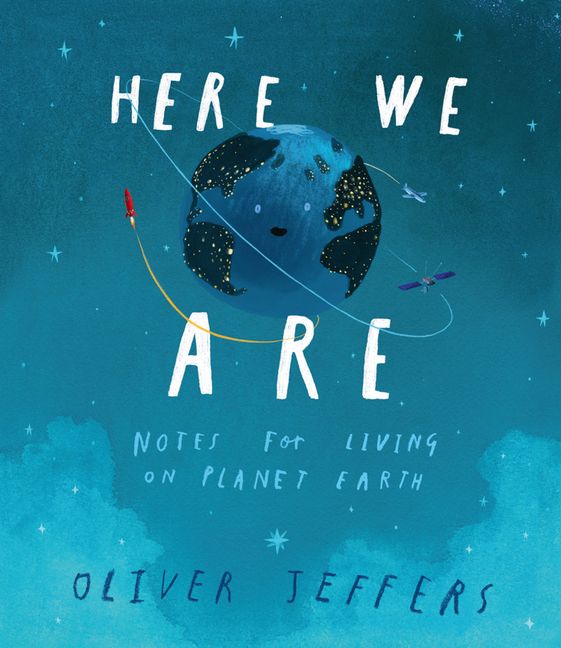 Oliver Jeffers is currently the most popular children's book author and illustrator out there and you only have to take a quick look at this book to see why. Here we Are is a beautiful work of art that combines teaching children about the planet they live in with positive, hopeful messages for humanity, coexisting and respecting each other. The number of prizes this book earned was incredible, including TIME Magazine's Best Books of the Year, Boston Globe Best Books of the Year and becoming a New York Times Best Seller. If there is one book on this list that we can really recommend as a must-have is this. The art is gorgeous, it's engaging and the subtext is very relevant to our times.
A Hundred Billion Trillion Stars, Seth Fishman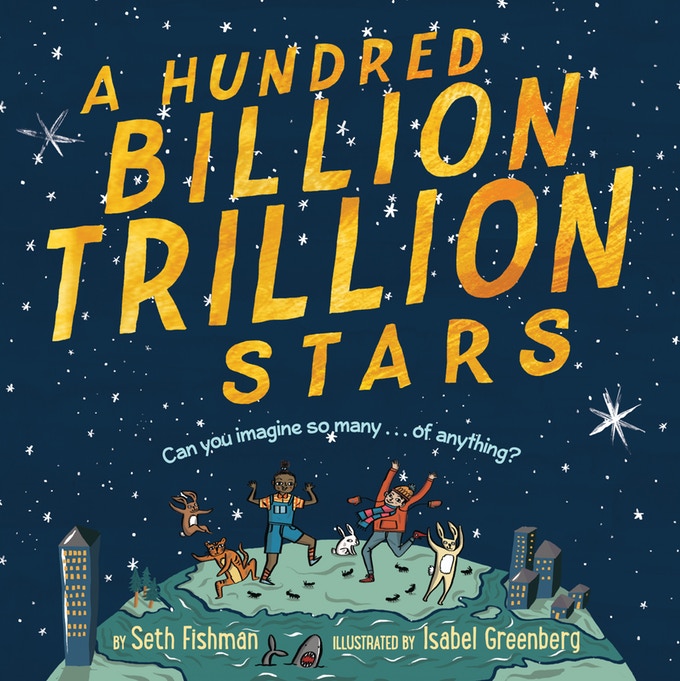 What kind of nerdy kid (or adult) doesn't find huge numbers and trivia fun? A Hundred Billion Trillion Stars is an illustrated journey into science and space told using math and big numbers to explain the vastness of the universe we live in. The book is full of facts and numbers explained in a fun, easy way that will get every kid repeating them to everyone they can every chance they get. The illustrations aren't as good as in some of the other books on the list, but the content more than makes up for it. The kickstarter campaign backers that pledged way more than the $3,500 the authors asked for to make the book a reality all agreed that it is a great idea. Both children and adults will get something out of it.
The Darkest Dark, by Chris Hadfield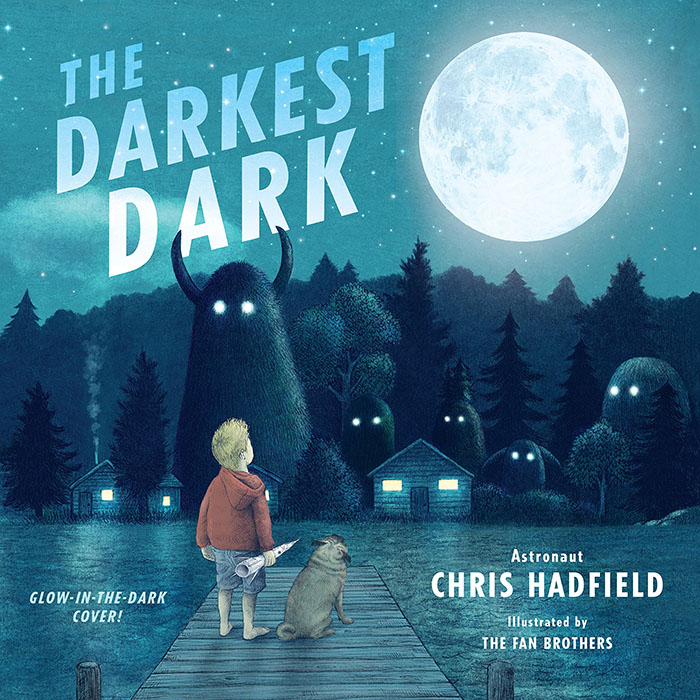 The Darkest Dark is written by Canadian astronaut Chris Hadfield and is a beautiful tale for children about conquering your own fears. The book is inspired by the author's personal story of how he, as a child, learned to face his fear and follow his passion for space after watching the first moon landing broadcast which would lead him to become an astronaut. The art is done by the Fan Brothers and the backgrounds are particularly stunning. If you know a child who is having some troubles with the dark or some other fears, this book can definitely help them.
Selections for Ages 6-10
I am Neil Armstrong (Ordinary People Change the World), Brad Meltzer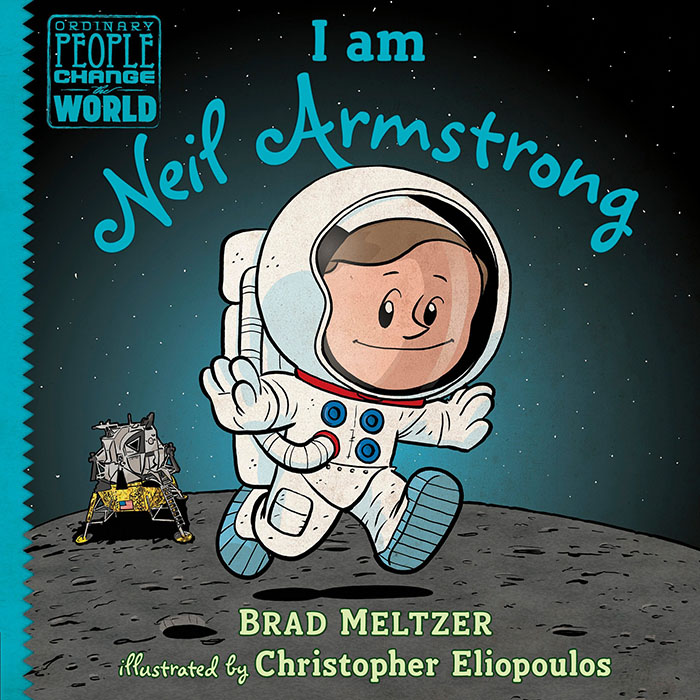 Continuing with the theme of astronaut stories, I am Neil Armstrong is a bit of a biography telling the story of Neil Armstrong, the first man to walk on the moon. The book focuses on the themes of heroism, overcoming challenges and following your dreams so it serves both as a historical introduction to an important part of America's history and inspiration for kids to chase whatever they want and start the path in their hero's journey.
Brad Meltzer is an author of fiction thrillers that are heavily based upon historical events so you might have heard his name from a completely different type work, but he also has written a series of children's books focusing on historical characters from Albert Einstein to Abraham Lincoln. The illustrations are made by Christopher Eliopoulos, his usual partner for this series. Eliopoulos' style is a combination of very cartoony characters combined with very detailed backgrounds and objects that work really good together. The art of the rockets in the book is particularly impressive and dynamic.
You Are the First Kid on Mars, Patrick O'Brien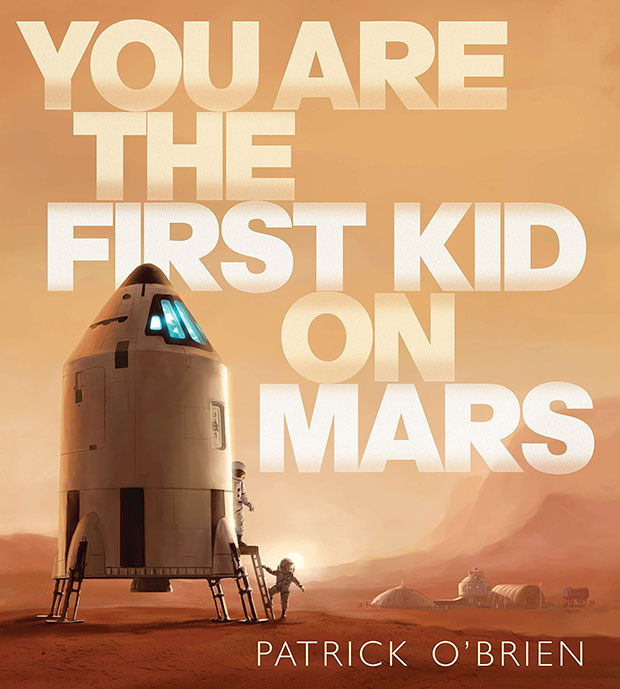 This book was published in 2009 but for some reason I hadn't heard about it until very recently and I'm sorry I missed the chance to show it to my nephew at the time as he is now a bit old for it. In You Are the First Kid on Mars, O'Brien compiles modern scientific theories and tells the story of how we think a trip to Mars would work taking the children as an observer and member of the crew.
The text is a bit more complex than other books for this age range, but that is by design as it will encourage kids to ask questions and continue doing research as soon as they end reading the book. The artwork is done in a photorealistic painting style. The spacecrafts look great and will keep both children and adults analyzing them for quite a while.
Margaret and the Moon, Dean Robbins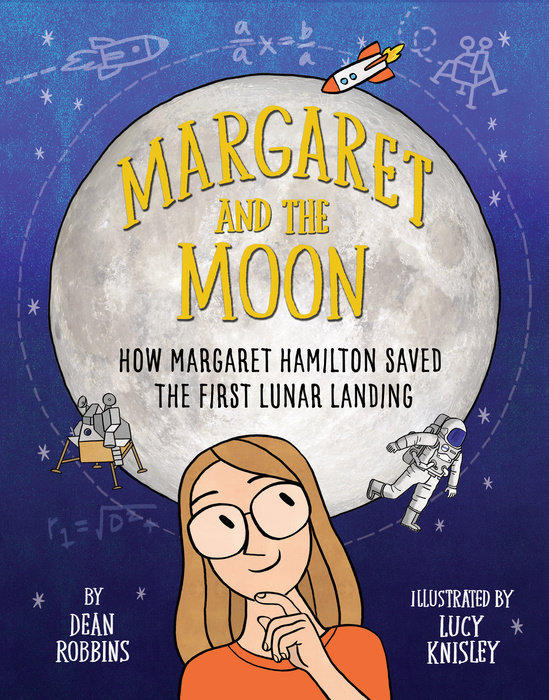 If you are looking for something that specifically targets young girls here's the perfect pick. Margaret and the Moon is based on the life of Margaret Hamilton, who became famous for becoming director of software engineering at NASA at a time where math and computer programming were a boys game. She then wrote the computer code that took mankind to the moon by being in charge of the software for the Apollo program.
The book manages to remain accessible even while dealing with subjects like math and engineering and the art by Lucy Knisley keeps things simple but is full of life. The book is inspiring, beautiful and charming, definitely one of our top pick in this list.
This Book Is A Planetarium, Kelli Anderson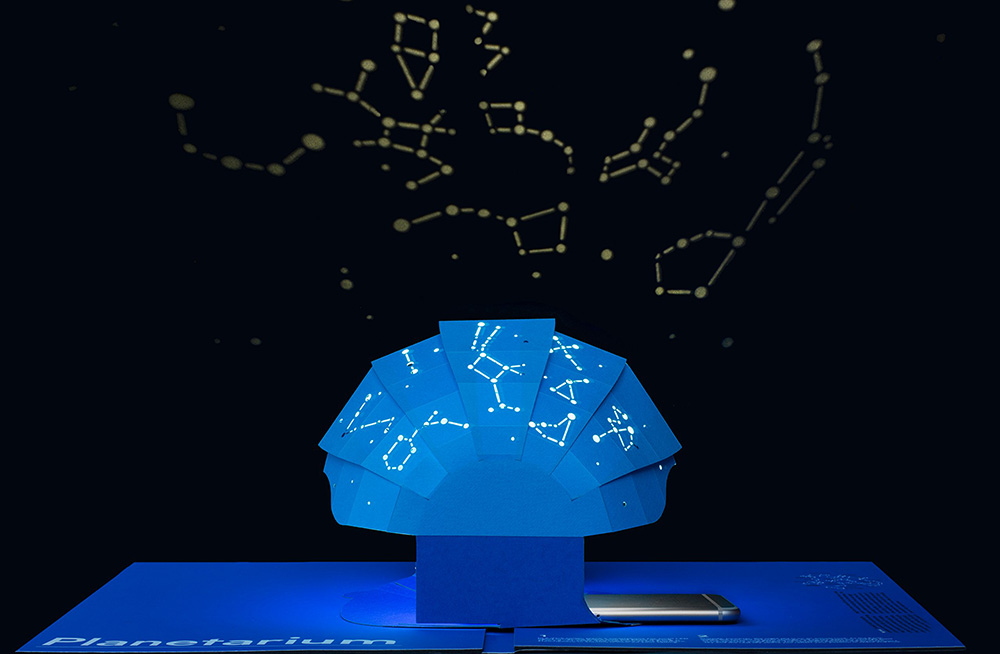 Out of all the books in this list, this one has to take the coolness prize.
This Book Is a Planetarium does exactly what the name suggests. It turns into a planetarium when you open it!.
It is a pop-up book that turns into six different devices and instruments explaining the scientific principles that make them work. It's an interactive, fun, experience that both kids and adults can appreciate. The design work is great and the paper is sturdy, which is really important for pop-up books.
Selections for ages 10-14
See You in the Cosmos, Jack Cheng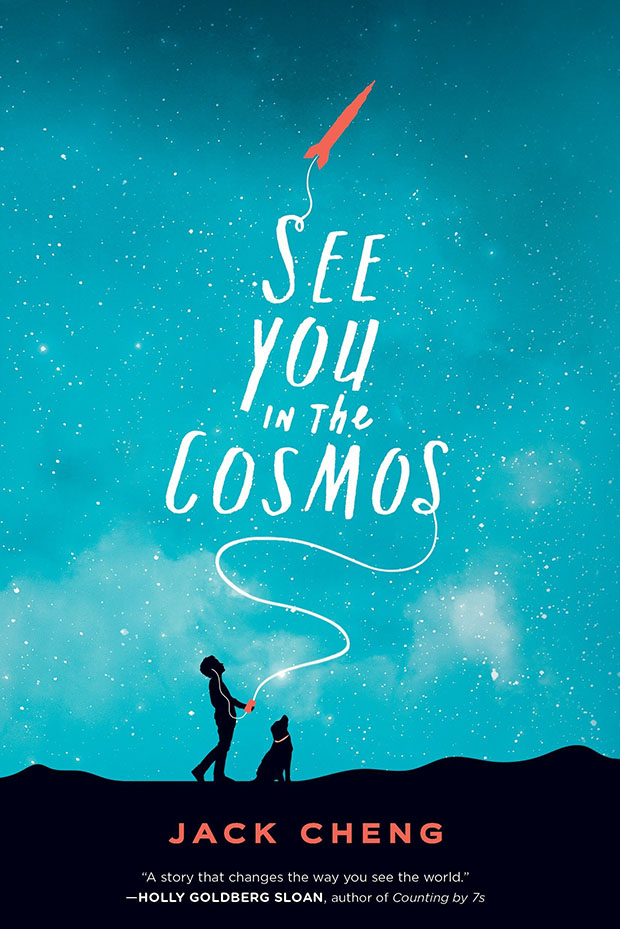 Kids entering the tweens age can begin to understand complex narratives and deal with deeper themes so it's ok to start recommending novels.
See You in the Cosmos is the story of Alex Petroski, an 11-year-old kid from Colorado who loves everything about space, rockets, and science. Proof of this is the name of his dog, Carl Sagan. Alex starts a journey to the Southwest High Altitude Rocket Festival in New Mexico and records his adventures on his iPod with hopes that someday aliens will find the device and will be able to use it to understand how humans live and behave. It is here he starts to find out things about his parents that introduce him to themes such as mental health but also finds people that will help him and other secrets.
In the end, the book is very optimistic, emotional, and offers a message about embracing life. You will find yourself rooting for the character of Alex and feeling like he's becoming more and more your friend every step of the way.
Astrophysics for Young People in a Hurry, Neil deGrasse Tyson and Gregory Mone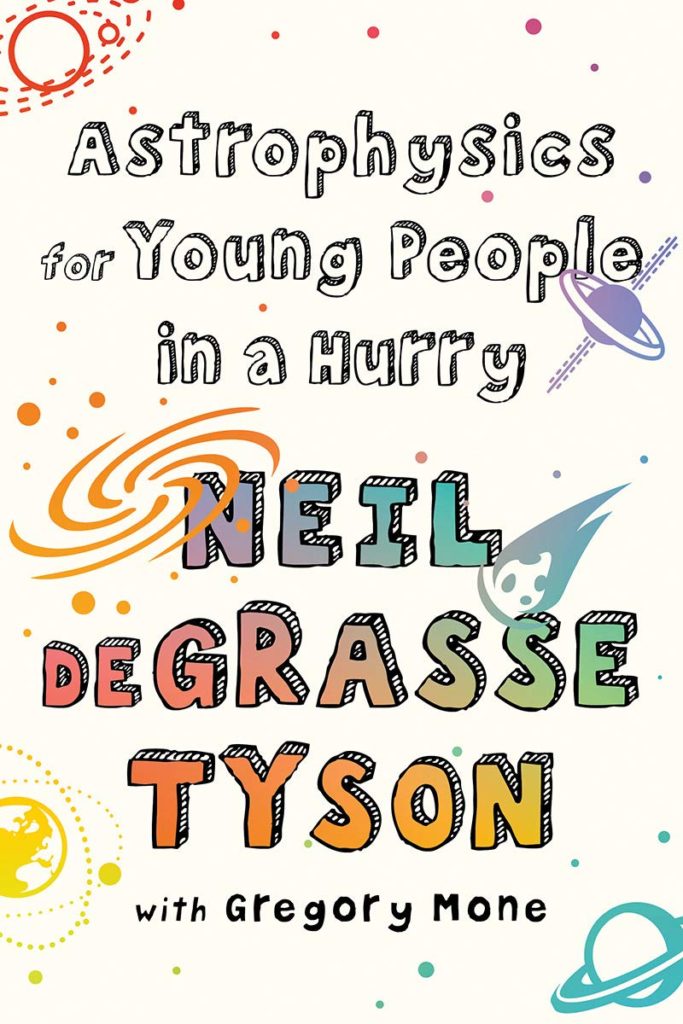 On 2017, Neil deGrasse Tyson released his New York Times bestseller book Astrophysics for People in a Hurry where he does a great job introducing people to explanations about the nature of time, space and the universe in a very accessible manner and a compact format. This follow-up is an adaptation of that book for younger readers that includes illustrations, photos and makes changes to make the concepts even easier to grasp.
The book is barely 192 pages long, which seems short when you are trying to tackle concepts about astronomy, but manages to pack a lot of content, facts and even has time to include chapters about being inspired by the universe around us to ask questions and follow our curiosity. It doesn't try to dumb down the subjects and instead encourages the reader to embrace the beauty, complexity, and vastness of it.
Neil deGrasse's books are must-haves for every astronomy and space enthusiast and this is no exception.
Exploring Space: From Galileo to the Mars Rover and Beyond, Martin Jenkins and Stephen Biesty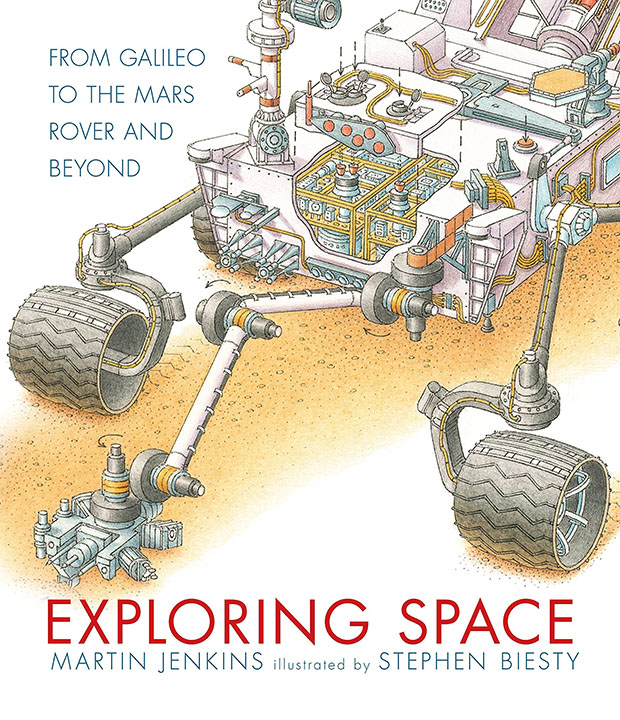 From a purely technical standpoint, the illustrations in this book are my favorite. The attention to detail really helps you understand all the work that takes to build the machines that have helped us study and travel to space. For an engineering nerd, it is a thing of beauty.
In this book, Jenkins takes us on a journey in time to discover all the important people, devices and places that have influenced mankind's journey to space, from the ancient Greeks, to the invention of the telescope to studying Mars with land rovers and even a little bit of speculation on what the future holds.
Exploring Space is very well-written and executed. The technically minded people will enjoy it more and get a lot out of it.
I Love You, Michael Collins by Lauren Baratz-Logsted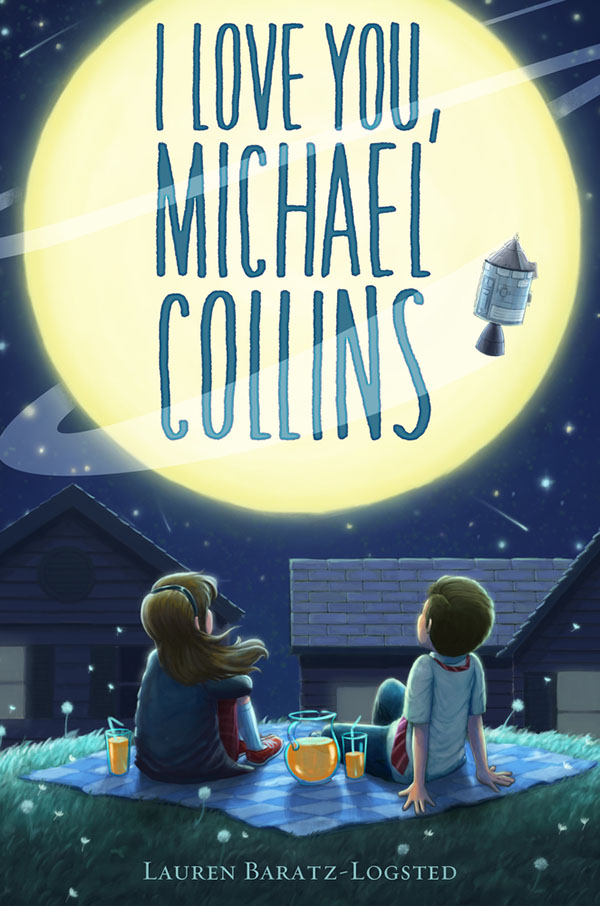 "Who stays in the ship?" is the question Mamie, a 10-year-old girl asks herself as she decides to write letters to astronaut Michael Collins, the third member of the Apollo 11 crew who would never get a chance to set foot on the moon because someone had to stay in the ship. While all of Mamie's classmates write letters to Neil Armstrong and Buzz Aldrin, she feels more drawn to Collins' story as she is trying to find her place in the world.
Mamie and her loyal friend, Buster then really get interested in space and look forward to following the Apollo 11 landing while having to deal with family and school conflicts.
I Love You, Michael, Collins is a heartwarming story about responsibility, friendship, and courage for young readers that are ready to dive into more advanced novels.