So, you are looking for an entry-level telescope and you want to know which one offers the best value? you have come to the right place.
Our professional and amateur astronomers have done all the hard work for you and analyzed dozens of 50mm telescopes to select the ones that are worth the money.
Feel free to skip directly to the picks or learn more about the selection process and what can you expect out of a telescope in this category below.
50mm telescopes: what can you expect from them?
50mm telescopes are entry-level, budget devices. They are made and marketed for first time users and parent looking to buy their children's first telescope.
The "50mm" in the name means "50 millimeters" and it refers to the diameter of the frontal lens in the telescope, better known as the aperture. 50 millimeters is around 2 inches. Telescope measurements and specifications are generally given in metric system units (millimeters, centimeters, etc).
The 50mm aperture in these telescopes means that when you point it to the stars you will be able to observe objects with a magnitude (brightness) below 12. This means you will be able to see lots of stars that are not visible with the naked eye, and most planets in the Solar system. Here's a small reference table of some of the objects that you will be able to see:
| Name | Type | Magnitude |
| --- | --- | --- |
| Jupiter | Planet | -1.66 |
| Saturn | Planet | 1.17 |
| Mars | Planet | 1.86 |
| Andromeda | Galaxy | 3.4 |
| Orion | Nebula | 4.1 |
| Ganymede | Moon | 4.38 |
| Vesta | Asteroid | 5.2 |
| Uranus | Planet | 5.8 |
| Neptune | Planet | 8 |
| Titan | Moon | 8.1 |
| Proxima Centauri | Star | 11.05 |
With a 50mm telescope, the Moon will look great and you will be able to see al the major craters and geological features.
Mars, Jupiter, and Saturn will be visible as long as the orbits allow it. You might be able to see a bit of detail out of Mars, but the rest will mostly be shown in one single color.
Venus will be visible as long as it's on the sky (sunset, sunrise).
Neptune and Uranus can be viewed under certain conditions but they can be hard to recognize as they will mostly look like stars with a slightly different color.
Some asteroids, meteor showers, and similar temporary shows can be seen.
A limited number of deep space objects can be seen, specifically, most Messier objects, however, light pollution will play a big factor in whether or not you can see them. If you live in a big city, you might not be able to distinguish them the same way you would in a remote area with no light pollution
As you can see, 50mm telescopes are a bit limited in the type of objects and the definition of the image you will get from the lens. Still, they can be a reasonable entry-level option for kids and first-time stargazers.
Here are a few photos taken with 50mm telescopes so you can directly see the results. If you want to use them for astrophotography yourself, it is quite easy to find a smartphone adapter to go with it, and some modern models even include one in the box. Pairing a DSLR withe these telescopes is also possible although it might be overkill. If that's the use case you want, a telescope with a bigger aperture would work better.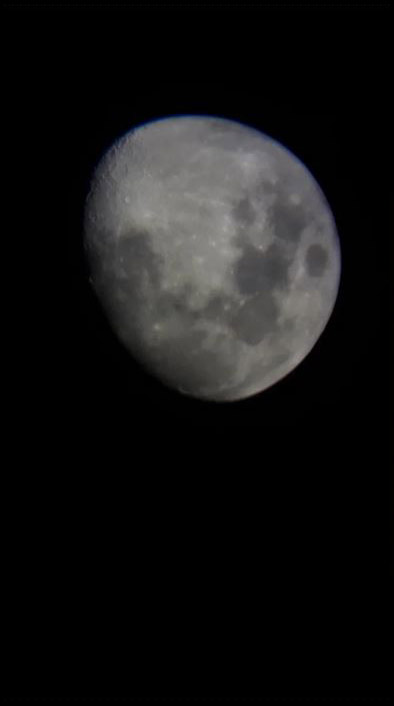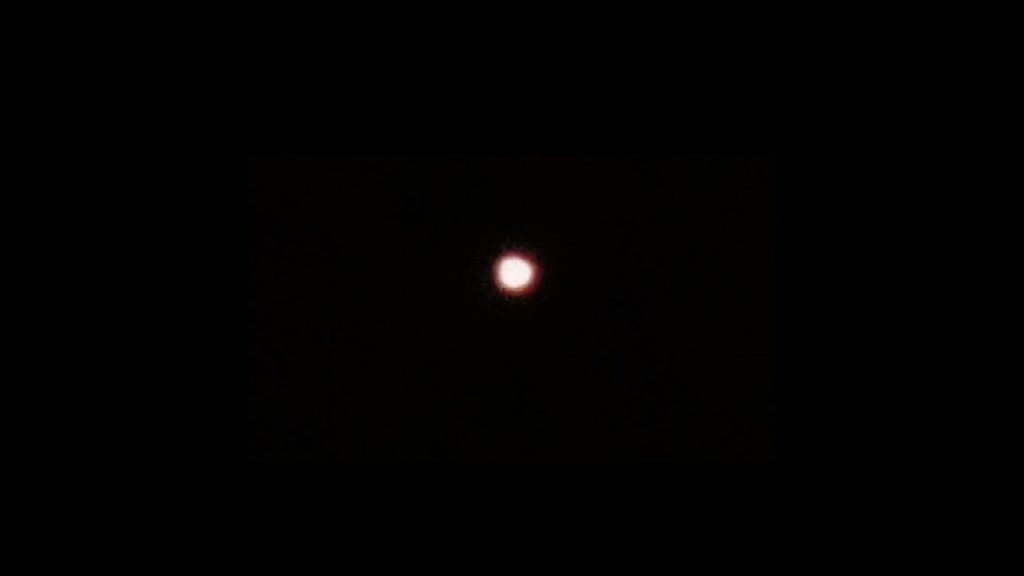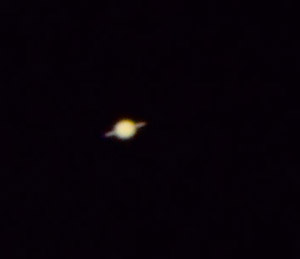 Are 50mm telescopes worth it?
We have worked with hundreds of telescopes, from the most basic kids telescopes to observatory-grade telescopes, and here's the deal: 50mm telescopes are the most entry-level telescopes you can find. They are not that much better than some of the most powerful binoculars out there. They are limited in every level, but they do have one huge advantage to their favor: cheap prices.
Here are the cases where we would recommend buying a 50mm telescope:
It's a gift for a small child
It's their first telescope
You are worried they'll break it soon and you don't want to invest too much
You want it as a secondary, extremely portable telescope to carry around
You are only interested in looking at the Moon. For lunar viewing, they are more than good enough.
You want it to use it for terrestrial viewing.
Your budget is very limited
You are not sure you really want to get into astronomy and you just want to get your feet wet and see if it's for you without spending on a more expensive device
Under those circumstances, a 50mm can do the job. Otherwise, we would recommend to at least go with a 70mm telescope or higher as your experience will improve a lot.
Here's a list of pros and cons for 50mm telescopes so you can make an informed decision:
Pros
Very accessible prices
Portability: 50mm telescopes are lightweight and easy to carry
Durability: Even though they are cheap, they are generally made out of the same materials as the more expensive telescopes, so the quality holds.
Easy to use: They generally work almost out of the box. Very little setup is required beyond setting it up in the mount.
Cons
Limited optics.
You will hit the max learning curve soon. These are not the kind of telescopes that grow with you.
Planetary viewing will not get you many details.
They tend to be bundled with eyepieces of limited quality.
How to choose a 50mm telescope
Here is a quick rundown of the basic specifications for a telescope and what each of them means, so you can better understand how each affects your viewing experience. There are more specifications, but they are generally calculated based on these 3, so these are the ones that really matter.
Aperture
Aperture is the diameter of the main (frontal) lens in your telescope. This is going to determine the amount of light that enters the telescope's tube. This will always be 50mm (2″) for the telescopes in this guide. When it comes to aperture, the bigger the better.
Focal length
It's the distance between the entry lens and the lens where you view the image. This is generally confused with the "length" of the telescope, but that's not always true for telescopes where the eyepiece exit is somewhere in the middle of the telescope's body. For 50mm telescopes, a focal length of 600mm to 900mm is good.
Highest useful magnification
This is the maximum magnification the telescope supports. You can "switch" between magnifications by using different eyepieces with your telescope. Most telescopes come with at least two or three different eyepieces to give you multiple magnification options. You can calculate the magnification by dividing the telescope's focal length by the eyepiece's focal length, but the manufacturer will usually list the magnifications you will get from the included eyepieces so you don't have to do the math.
A reasonable maximum magnification for 50mm telescopes is in the 90x-120x range.
What Accesories should be included?
Any telescope should at least include two eyepieces. The eyepieces are little interchangeable lenses that go at the end of the telescope. Here's where your eye goes when you want to look through a telescope. Changing eyepieces will result in different magnification levels so the more eyepieces with different focal lengths you have, the more magnification levels you have access to.
A Barlow lens is an accessory that connects between the telescope and the eyepiece. It can multiply the magnification of the eyepiece by a certain amount (1.5x, 2x, 3x, etc). Getting a Barlow lens included out of the box is great value but don't expect to find them in all telescopes.
Finally, in recent years brands have also started to bundle smartphone adapters with some telescope models so you can plug in your phone and take photos. Unfortunately, in this range of 50mm telescopes, it is unlikely you will find one bundled as manufacturers want to keep the prices in certain ranges. But if you do find one that does include it, it's a great added value.
Types of 50mm telescopes
There are many different types of telescopes but in the 50mm range you will only find one: refractor telescopes. This is because they require almost zero maintenance and are easier to use. Because telescopes of this aperture are targeted at first-time users, refractors are a better fit than any other kind.
This is a bit of an advantage as you will not have to worry about choosing between a refractor, a reflector, a SCT or any of the types like with other aperture sizes.
What's the best 50mm telescope?
Best pick: Meade Infinity 50mm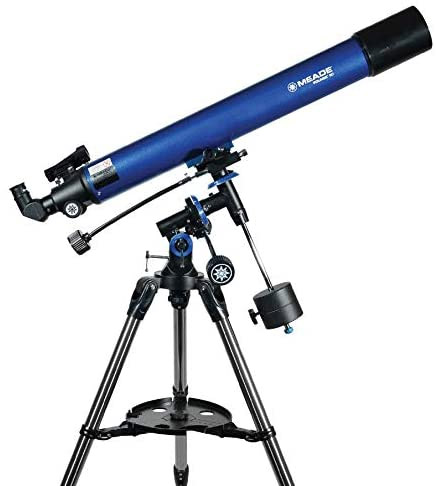 | | |
| --- | --- |
| Brand | Meade Instruments |
| Focal length | 600mm |
| Highest useful magnification | 100x |
| Mount | Altazimuth |
| Included eyepieces | 20mm, 12mm, 4mm, 2X Barlow |
| Eyepiece size | 1.25″ |
| Price | Check price on amazon |
Meade Instruments is one of the most reputable optics brands in the market so it's not rare that they could be in a position to get the pick for the best 50mm telescope category.
Meade Infinity is their entry-level telescope line and includes models of 60mm, 70mm, 80mm, 90mm, 102mm, and of course, 50mm. The only difference between all these models is the aperture size, but the build quality and features remain the same across all them and that's pretty good as you get the same quality of lenses as the higher models.
The Altazimuth mount is sturdy and holds the weight of the tube very well. Altazimuth mounts are "point-and-look" which makes things really easy for beginners as there is no learning curve to learn to use them like with equatorial mounts.
In many ways, the Meade Infinity 50mm feels like a higher aperture model. It doesn't compromise as many features as other models in this category and it doesn't feel like toy like some of the options with this aperture. The 600mm focal length, for example, is the type of length that you would expect of a 70mm model.
The value to price ratio is definitely the best we found out of all the products tested for the category. While there are cheaper options from other manufacturers, they often don't have this level of quality and features.
Best optics: Celestron PowerSeeker 50AZ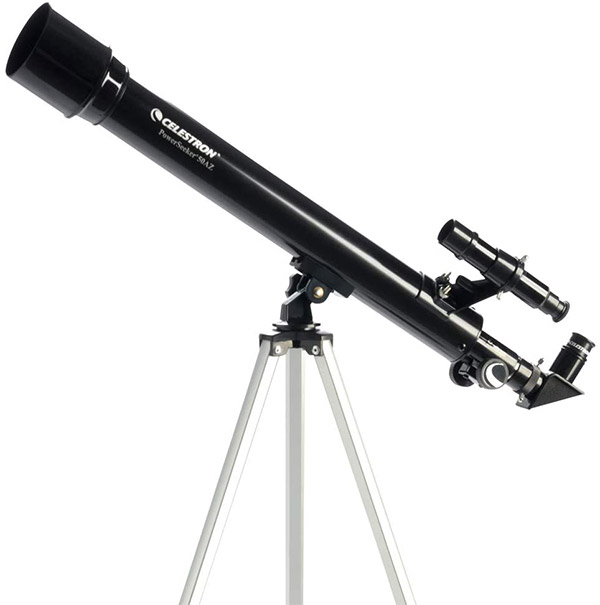 | | |
| --- | --- |
| Brand | Celestron |
| Focal length | 600mm |
| Highest useful magnification | 118x |
| Mount | Yoke mount |
| Included eyepieces | 20mm, 12mm, 4mm, 3X Barlow |
| Eyepiece size | 1.25″ |
| Price | Check price on amazon |
Just like the Meade Infinity, the Celestron PowerSeeker is a line of entry-level models by the popular brand, Celestron. The PowerSeeker can be found in models from 50mm to 80mm. The benefits of these kind of lines is that you get the same features and build-quality in the smaller telescopes than the bigger ones.
The optics in the Celestron PowerSeeker are slightly better than those in the Meade Infinity. You can recognize sharper images and brighter colors, if you compare them side by side, but the differences are minimal so you can go with either of them.
The only problem we found with the PowerSeeker, and the main reason why we went with the Meade for the top pick is the yoke mount it comes with. It is really easy to use, but it's too imprecise and will not allow the user to learn how to operate a more complex telescope mount in the future.
All in all, the Celestron PowerSeeker 50AZ is a solid choice you can't go wrong with. All the features are in the same range as the Meade Infinity so it's just a matter of choosing between the better optics and the better mount, or which one you can find at a lower price at the moment of your purchase.
Best Portable: Celestron Travel Scope 50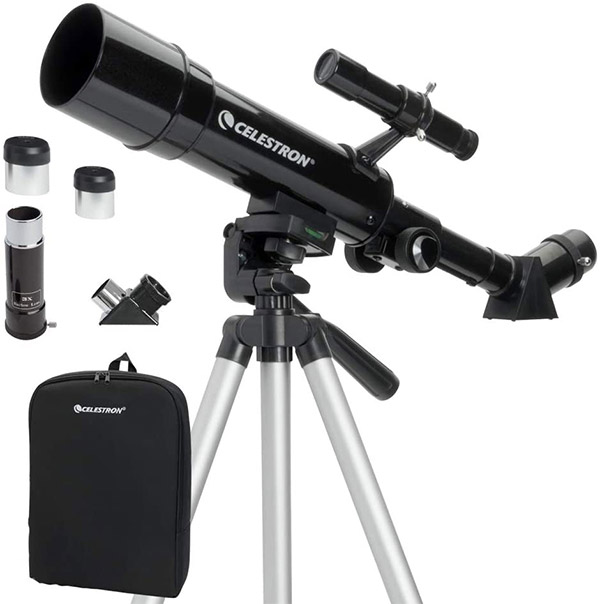 | | |
| --- | --- |
| Brand | Celestron |
| Focal length | 360mm |
| Highest useful magnification | 118x |
| Mount | Altazimuth |
| Included eyepieces | 20mm, 8mm, 3X Barlow |
| Eyepiece size | 1.25″ |
| Price | Check price on amazon |
If the reason you want a 50mm telescope is because you are looking for an ultra-portable scope. This is the one for you.
The Celestron Travel Scope is an ultra-compact 14″ long (360mm) telescope that weighs less than 3 pounds already assembled. You can carry it in a small backpack that is also conveniently included.
The optics in the Travel Scope 50 are very reasonable for a telescope this size. It is obviously limited in this area due to its focal length and aperture but that's not its main appeal.
The included mount is surprisingly good. So much that we kinda wish Celestron would have included it with the PowerSeeker model above, or at least offer it as an option. It's an Alt-azimuth mount, solid and sturdy.
If you are looking for a terrestrial telescope to take camping for bird watching or other similar use cases, this is an amazing little device. When it comes to astronomy, it's a bit limited and you will not be able to get much out of it beyond observing the Moon and constellations. As long as you understand that those are the use cases it is built for, it is a good purchase, but if your objective is astronomy, go with one of the other two models above.