The Stephan's quintet – also known as Hickson Compact Group 92 – is a group of five galaxies that are very close to each other. It is located in the direction of the Pegasus constellation and they are approximately 280 million light-years away from Earth.
Four of the five galaxies are so close they interact gravitationally with each other. This means in the future, it is most likely they'll end up merging with each other.
Stephan's quintet is the largest, brightest, and most prominent group with these characteristics that has been discovered. This makes it an important object of study for astronomers.
The galaxies that form the quintet are NGC 7319, NGC 7318 a, NGC 7318 b, NGC 7317, and NGC 7320. The latter is the one that doesn't belong to the main group.
Can Stephan's quintet be seen with a home telescope?
The magnitude of the galaxies in Stephan's quintet goes from 13.2 to 14.57. This means the quintet can be fully seen using telescopes with an aperture of 200mm. Under perfect conditions, a high-quality astrophotography home telescope with a 130mm aperture at max power might be able to capture it using a long exposure photo.
The following photo was taken with a Stellarvue SVX130, a 130mm APO refractor telescope. You can see the quintet on the bottom left quadrant.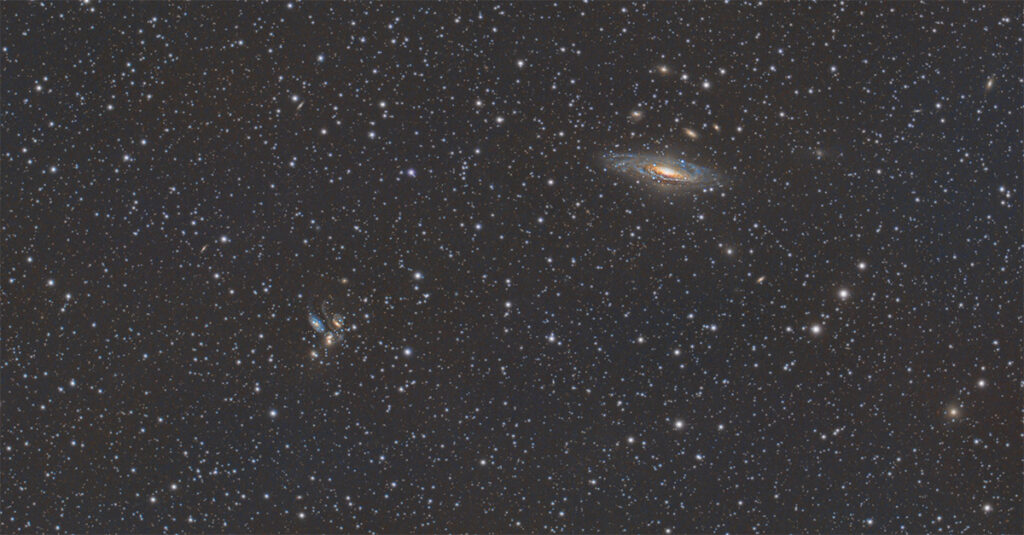 Stephan's Quintet photos taken by the James Webb Space telescope
On July 12, 2022, NASA released the first high-resolution images taken by the brand new James Webb Space telescope. The most powerful telescope in orbit and the successor to the Hubble.
One of these impressive pictures is a composite, detailed image of Stephan's quintet. Because the JWST works with a lot of infrared data, the image is a composite of the visual spectrum and the infrared wavelengths that we wouldn't normally see.
The result is quite impressive.
Stephan's Quintet photos taken by the Hubble telescope
The following photos of the quintet have been taken by the Hubble telescope. Click for bigger resolution versions.
All credit goes to NASA and ESA.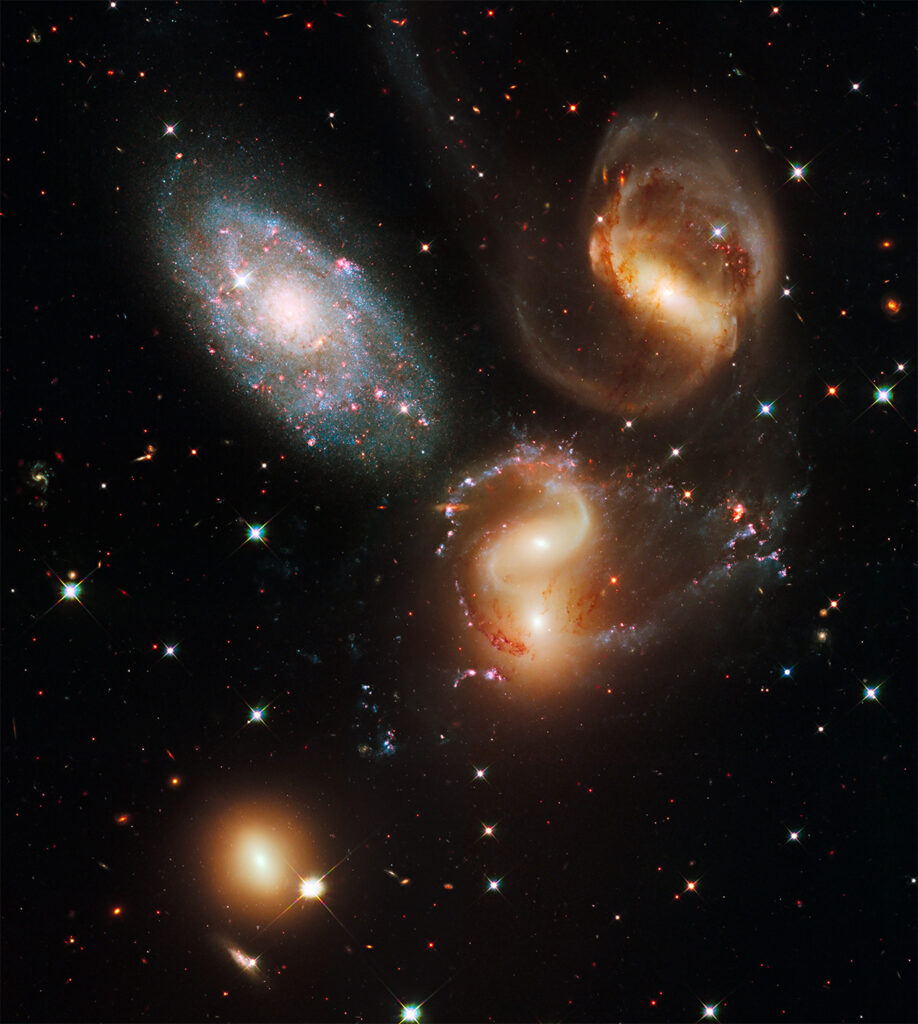 At the upper left of the picture, you can see NGC 7320. That is the galaxy that isn't in the group. It is actually located about seven times closer to Earth than the rest and just appears to be grouped with the rest from our perspective.
The image has also been cleaned to eliminate noise.
Other pictures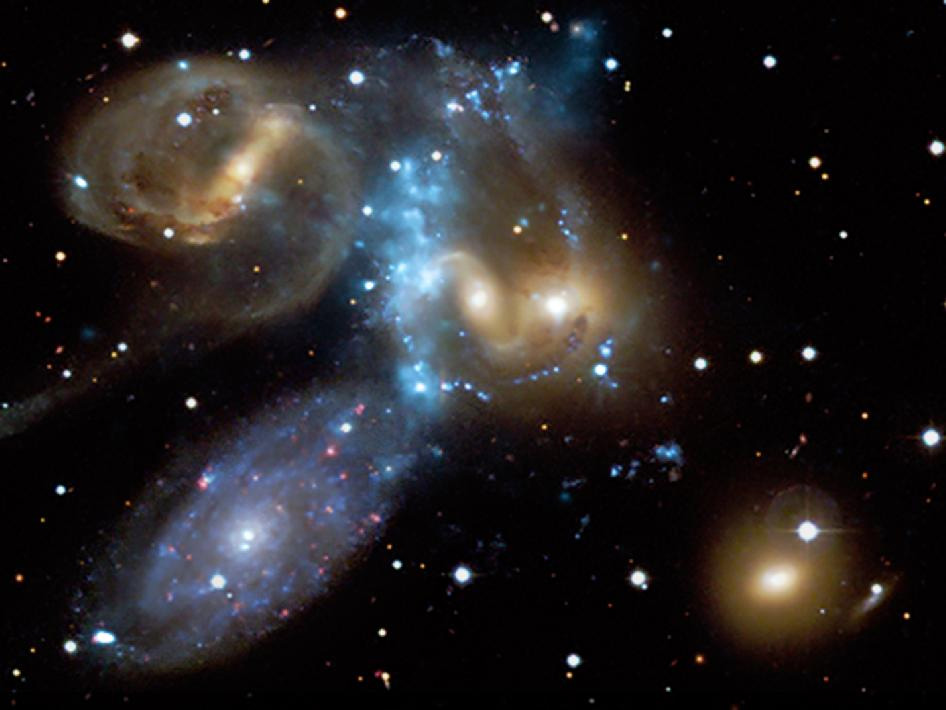 This photo is a composite made using X-ray and visual spectrum photos. Taken by the Canada-France-Hawai observatory.